It's finally happening, we've got a magnetic stirrer option inside Australia! I've been searching the internet for a long time looking for something good enough for our customers, and it was actually a very wonderful customer who spotted this one and alerted me to it as it lurked in the back corners of the internet. Best customers in the world!
The SmartStir goes on sale May 2nd 2020 for the introductory price of $90 with free shipping. Get in quick we have a limited supply in our first shipment and they'll go fast.
The SmartStir magnetic stirrer is portable, running on 4 AA batteries (not included). It features an LED for extra light to make the mixing even easier to see. The unit has an automatic shutoff after 4 minutes to save batteries.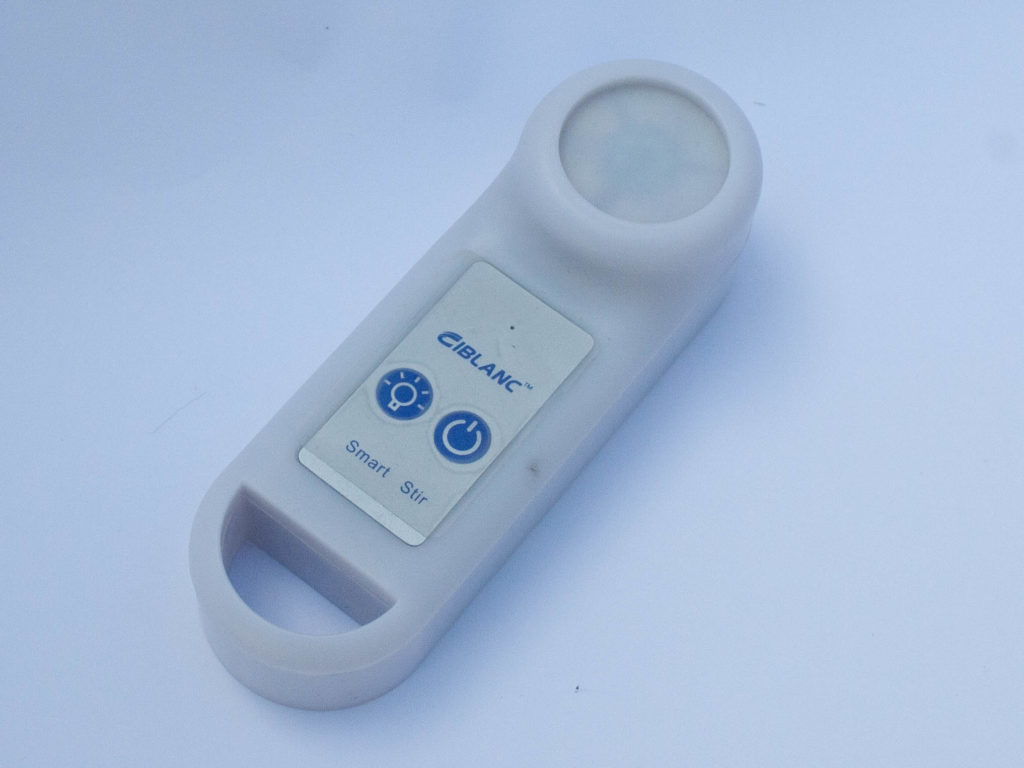 The SmartStir is 14cm long, 4.5cm wide and 4cm high (around the same size as a Taylor SpeedStir). It has a D curved end so you can hang it easily in your workspace. If you're like me you could make a wrist strap so you don't drop it in the pool ;) It also fits nicely inside the Clear Choice Labs Total Test kit boxes to keep all your pool testing needs in one place!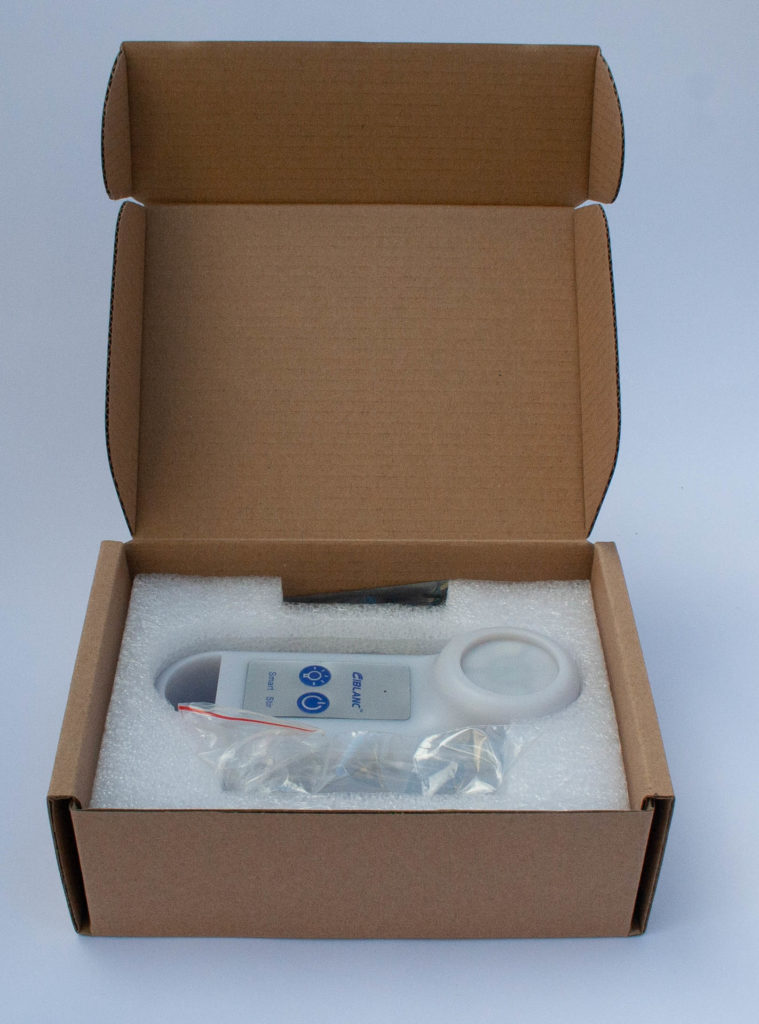 Your SmartStir pack comes with the magnetic stirrer, a mixing tube marked at 5ml increments, and 2 magnetic stir bars. One stir bar sized for the included tube, and another designed for Clear Choice mixing tubes.
You can use the Clear Choice Labs mixing tubes with the SmartStir and we recommend them obviously. However, for anyone who wants to use the included tube, you can fill it with pool water to the 10ml mark and continue using our reagents and instructions without change. Instructions will be updated online in May to help out. To get technical for a moment, the SmartStir has a cutout for the tubes which has a 32mm diameter – this is similar to the Taylor SpeedStir. The Clear Choice Labs tubes are 27mm in diameter – enough to make the tubes easy to put on the stirrer but not enough to misalign the magnet or introduce any shifting during stirring.
The SmartStir is completely compatible with Clear Choice Labs tubes, reagents and instructions, and has been thoroughly tested by the labs and our friends here. If you'll excuse the SpeedStir below being my lab version and covered in stains, you'll see they're very similarly sized. In fairness to the SpeedStir it is many years old and has been treated very poorly in the labs so it's not looking its best :P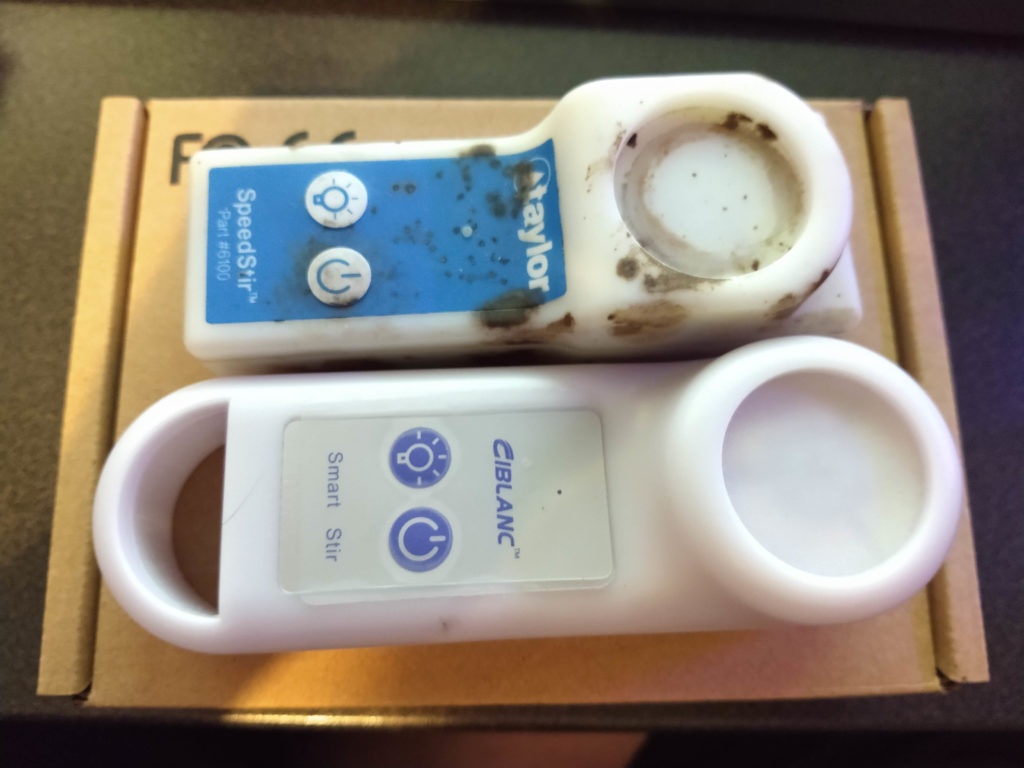 I'm genuinely super excited to be able to bring something to you that is new, tested to destruction, and supremely useful. The Labs has the best customers, and bringing an affordable and reliable magnetic stirrer option to the Australian and New Zealand markets is something we've worked on for a long time to make sure our customers get the best in return.
–Brett